The VO vibrating dehydrators are used to only remove excessive water which remains in the aggregate after wet aggregate production.
VO vibrating dehydrator is one deck dehydrator where the undersize fraction falls through along the whole length of the dehydrator. On the housing face there are two screen modules for possible discharge of excessive water.
The movement of the housing is powered by two exciters located in the upper part of the housing, which are made of rotating unbalanced matter. Each exciter is seated in 4 bearings and is driven by a separate electric motor through flexible coupling.
VO Vibrating dehydrator = many advantages:
resistance against clogging and sticking of the drained material on the draining deck,
minimum operation costs, which results from the balanced machine design, utilization of many years' of vibration dehydrator operation experience and unification of parts,
easy exchange of the draining deck,
high quality = high affectivity + highly economic operation.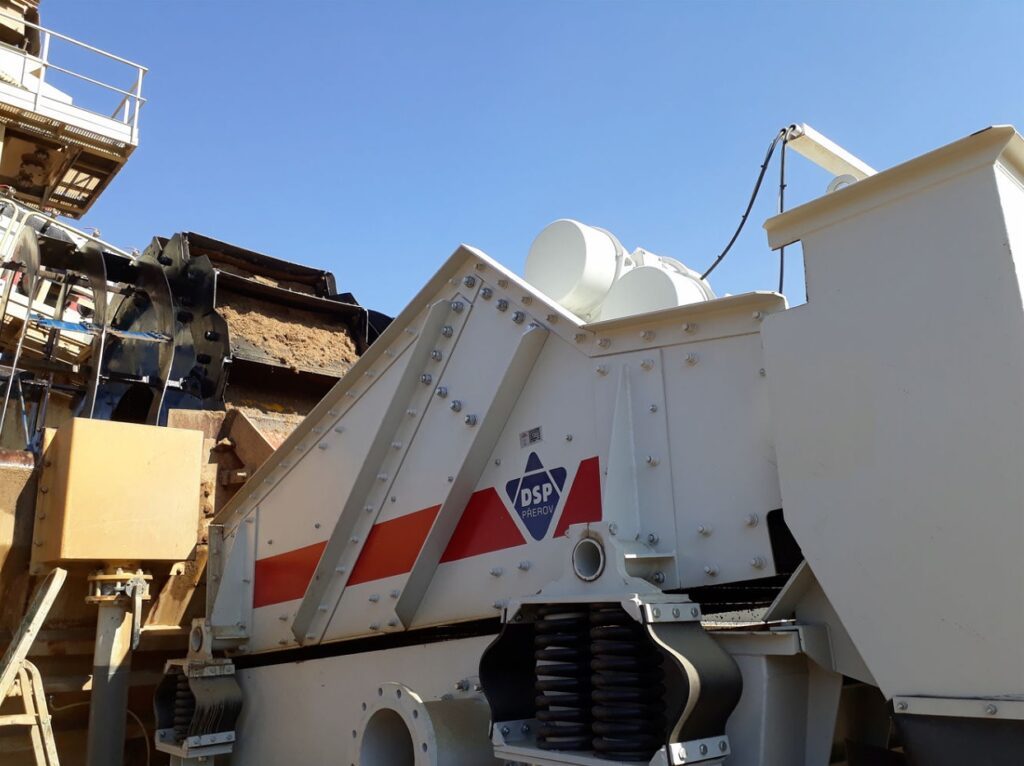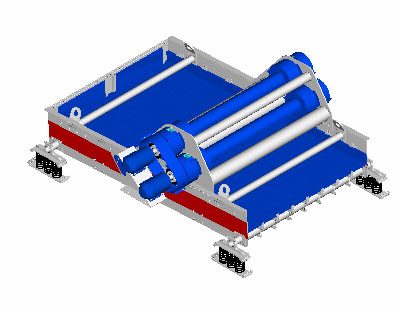 Parameters of VO Vibrating dehydrators

The parameters must be dealt with individually depending on the relevant conditions.
| | | | |
| --- | --- | --- | --- |
| Model Name | Width of the screening deck | Length of the screening deck | Power Installed |
| – | mm | mm | kW |
| VO 120×400 | 1200 | 4000 | 2×4,5 |
| VO 160×400 | 1600 | 4000 | 2×4,5 |
| VO 240×400 | 2400 | 4000 | 2×7,5 |