Hammer Crushers with rollers HCR
Hammer Crushers with rollers HCR are used for crushing sticky materials. Typical crushed materials are brown and black coal with clay constituents, ceramic and brick clays or gypsum.
HCR crushers >> many advantages:
high capacity,
high reduction ratio,
resistance to sticking of crushed material – the ability to process sticky materials,
rollers on both sides of the crusher significantly reduce the risk of sticking of crushed material in the crusher,
reversal of the rotor rotation ensures equally double-sided wear of hammers without disassembling and rotating them,
possibility of driving the hammer rotor of the crusher with a flexible coupling as well as with a belt drive,
when using a direct drive with the flexible coupling then it is secured compact positioning of the crusher and its drive,
high quality = highly economic operation.
Construction solution >> easy operation and maintenance
The main functional parts of the HCR crusher are the hammer rotor and two groups of rotating rollers. The rotor and rollers are mounted on bearings in the crusher housing, the inner space of which is covered by liner plates with abrasion-resistant properties.
The rotor, rollers groups and side walls of the housing define the crushing space. The inlet material is thrown by the rotor against the group of rollers and is crushed by hammers and by the impact into the rollers. The crushed material proceeds to fall out of the crusher.
The walls of crusher performs a crushing function as well as a cleaning function. The individual rollers rotate and the material sticked to them is removed with scrapers. This ensures the function of the crusher even when crushing sticky materials, when other crushing systems fail.
Basic differences from the foregoing design of Hammer Crushers with rollers:
Protection of roller bearings against the ingress of dust into the inner space of bearings by design development of bearing housings and placement on the crusher housing – roller bearings are not placed directly on the crusher side walls and are therefore not connected to the inner space of the crusher, which results in high dustiness.
Easy disassembly and assembly of the roller housing without damaging the roller shaft and without removing the bearings from the shaft.
Easy disassembly and assembly of the rotor body (discs) without damaging the rotor shaft – the rotor body is clamped to the shaft by means of clamping sleeves.
Relatively simple disassembly and assembly of rotor and rollers bearings – used bearings on shrink discs.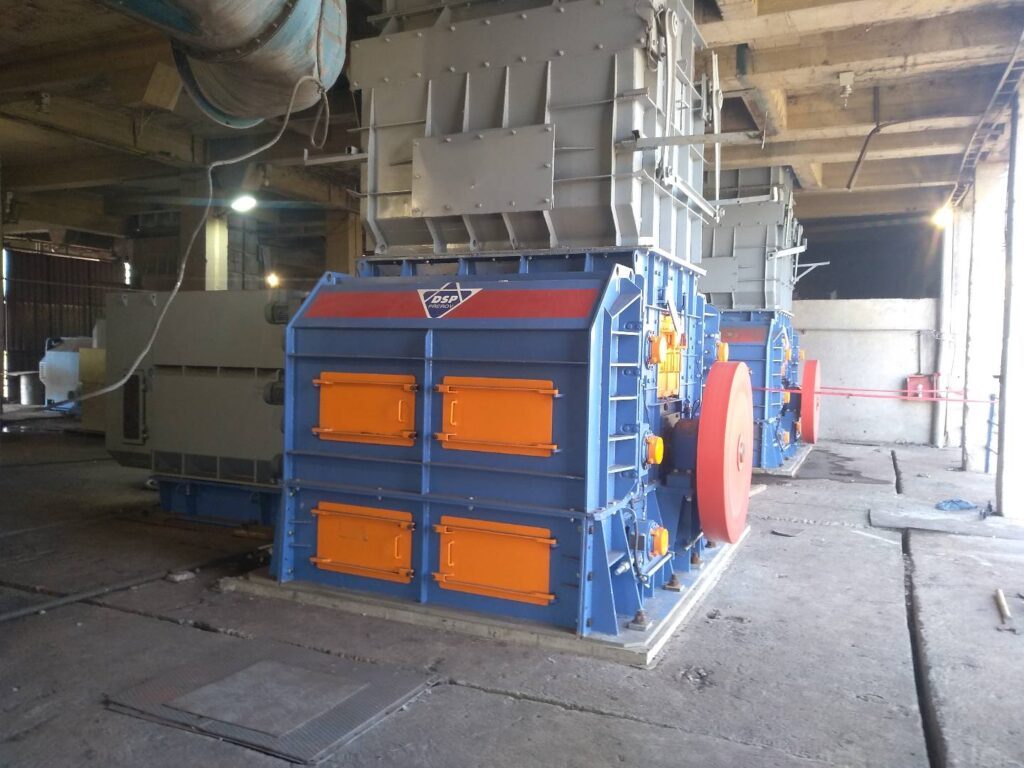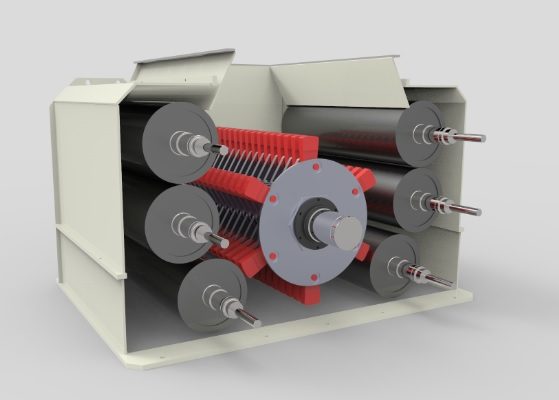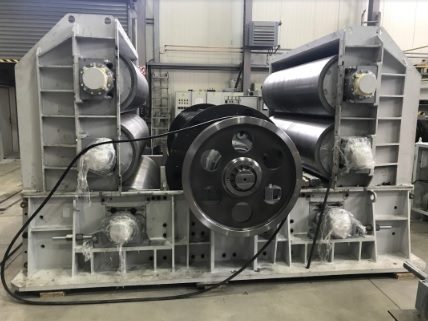 Parameters of HCR Crushers

The parameters must be dealt with individually depending on the relevant conditions.
| | | | | |
| --- | --- | --- | --- | --- |
| Type mark | Max. Capacity | Power Installed | Max. Feed Size | Weight without Drive |
| – | tph | kW | mm | kg |
| HCR 125×125 | 900 | 400 | 500 | 17000 |
| HCR 160×220 | 2500 | 1250 | 800 | 38000 |