Semimobile crushing units SCU
SCU Semimobile crushing units are used for aggregate crushing or recycling of building waste and comply with all important requirements for this category of crushing equipment.
The hopper of SCU can be fed by material for crushing directly from the truck or a loader with the width of the shovel up to 3000mm. After partial pre-screening and/or separation of clay on the vibration feeder, the material is crushed by a jaw or impact crusher.
The discharge belts can be equipped by a magnetic separator. When the hopper is folded and the equipment is partially dismantled, the whole equipment does not exceed the clearance profile.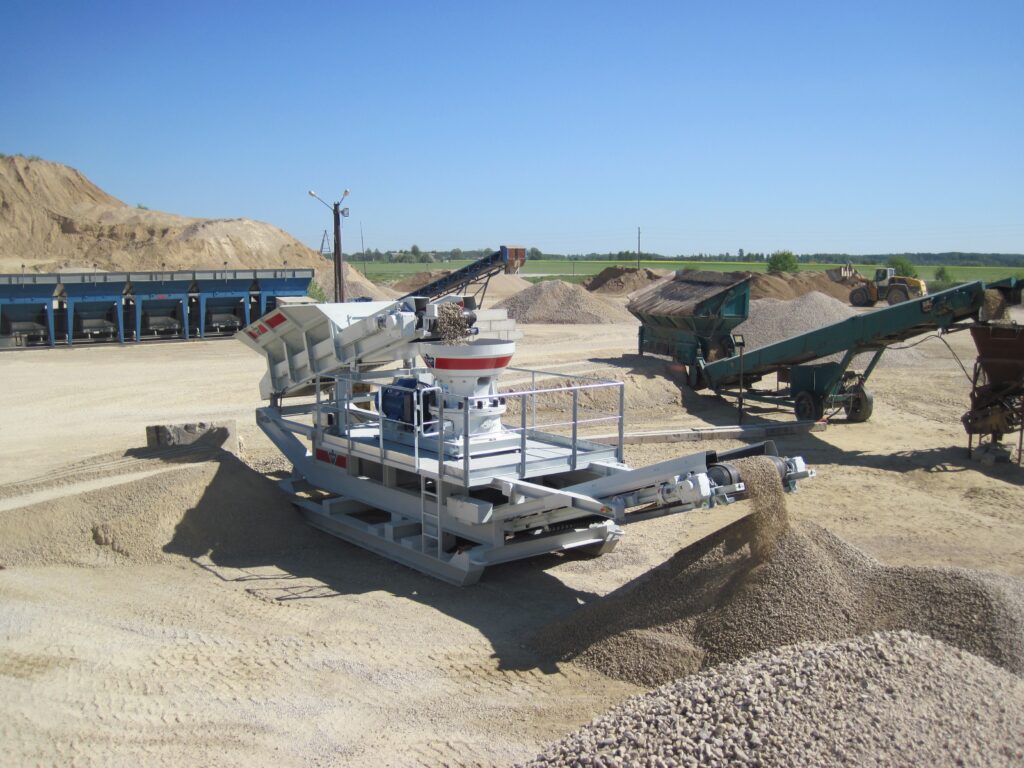 Parameters of SCU Semimobile crushing units

The parameters must be dealt with individually depending on the relevant conditions.
Model Name

Crusher

–

–

SCU 50×40

Jaw Crusher DT 50×40

SCU 75×50

Jaw Crusher DC 75×50

SCU 95×70

Jaw Crusher DC 95×70

SCU 105×80

Jaw Crusher DC 105×80

SCU 115×85

Jaw Crusher DC 115×85

SCU 7

Cone Crusher
HCU 7
SCU 10
Cone Crusher
HCU 10