Mobile crushing units MCU
The MCU mobile crushing units are used for aggregate crushing. MCU complies with all the significant requirements for this category of crushing equipment.
The hopper of MCU can be fed by material for crushing directly from the excavator or a loader with the width of the shovel up to 2.5m.
The crushing unit is transported on a dual-axle undercarriage on the roads. The crushing unit can be also equipped by a crawler undercarriage for its easier movement in the location.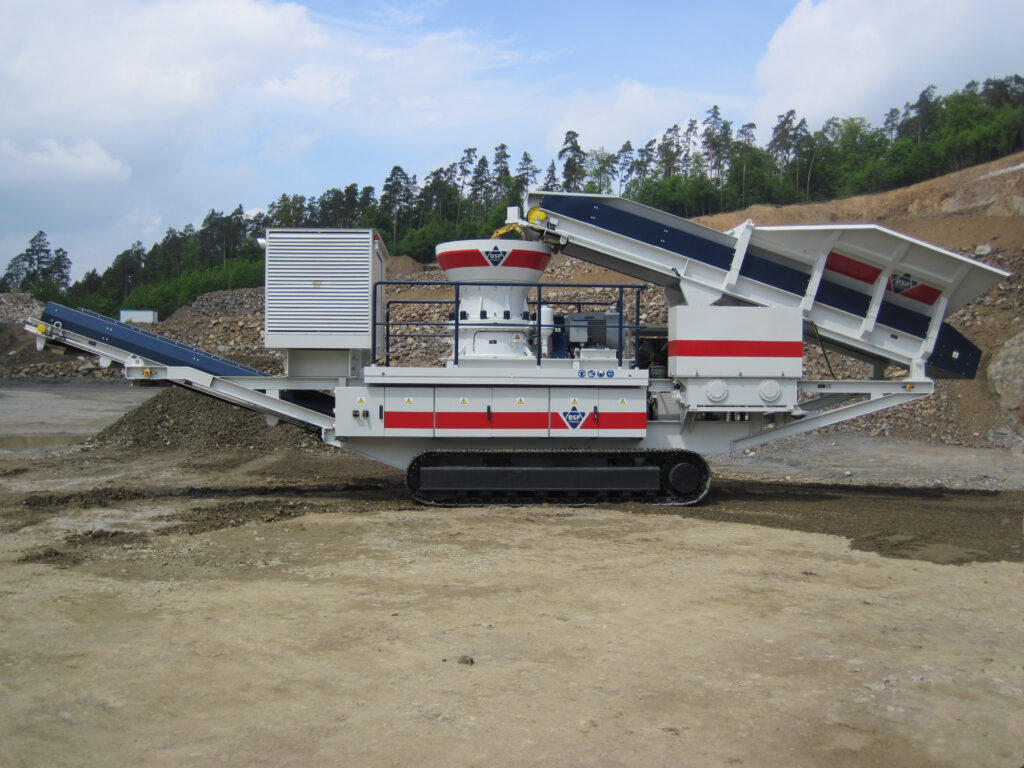 Parameters of MCU Mobile Crushing Units

The parameters must be dealt with individually depending on the relevant conditions.
Model Name

Crusher

Input Hopper

Diesel Set


Power Installed

Undercarriage


–

–

m3

kVA
kW
–

MCU 7W

Cone Crusher HCU 7

3

160
90
wheel

MCU 9W

Cone
Crusher HCU 9

3

200
110
wheel

MCU 7

Cone Crusher HCU 7

3

160

128

crawler

MCU 9

Cone Crusher HCU 9

3

275

132

crawler

MCU 75×50

Jaw Crusher DC 75×50

3,5

110

88

crawler

MCU 95×70

Jaw Crusher DC 95×50
3
160
90
crawler
MCU 100×100
Impact Crusher HIC 100×100
3
200
110
crawler