The design of HCU cone crushers considers all significant requirements of the customers for secondary and tertiary raw material crushers – high capacity, operation reliability, simple and cheap operation and ability to crush extremely hard rocks.
HCU crushers = many advantages:
advanced technology ensuring not only high productivity, but also work safety,
wide range of usage and optimal satisfaction of customers requirements,
robust design resistant against extremely adverse operation effects,
high quality of crushed material, mainly the shape of grains satisfying the most demanding requirements of standards,
automatic regulation of adjustment which guarantees the optimal utilization of the crusher,
constant shape of crushing tools during wear increasing their operating life,
compact seating of the crusher and the drive that makes the assembly and putting into operation easier,
flexible seating reduces the load of supporting structure,
automatic oil and grease lubrication significantly reduces the demands on operators,
high quality = highly economic operation.
Automatic regulation = better and more economic results of crushing
The HCU crushers are commonly equipped by a control system, which guarantees maximum utilization of the capacity of the machine and thus reduces the operation costs. The control unit can be integrated into the system of automatic control of the whole technological process. More effective operation of the crusher thus increases the profit and significantly reduces the costs.
Hydraulic regulation = simple operation and maintenance
Reliable, simple and fast hydraulic system to adjust the output slot protects the crusher against overloading and provides an easy discharge of the crushing chamber in case of blockage of crusher operation, while the maximum safety of operators is ensured. The hydraulic set and the oil and grease lubricating system are integrated in one case.
Remote Monitoring Telematics System
Remote Monitoring Telematics System provides the ability to monitor up-to-date information about the crusher via an online portal, anywhere with Internet access on a PC, mobile or tablet devices with secure access. The advantage of this system is also the possibility of our service assistance remotely and saving time & costs.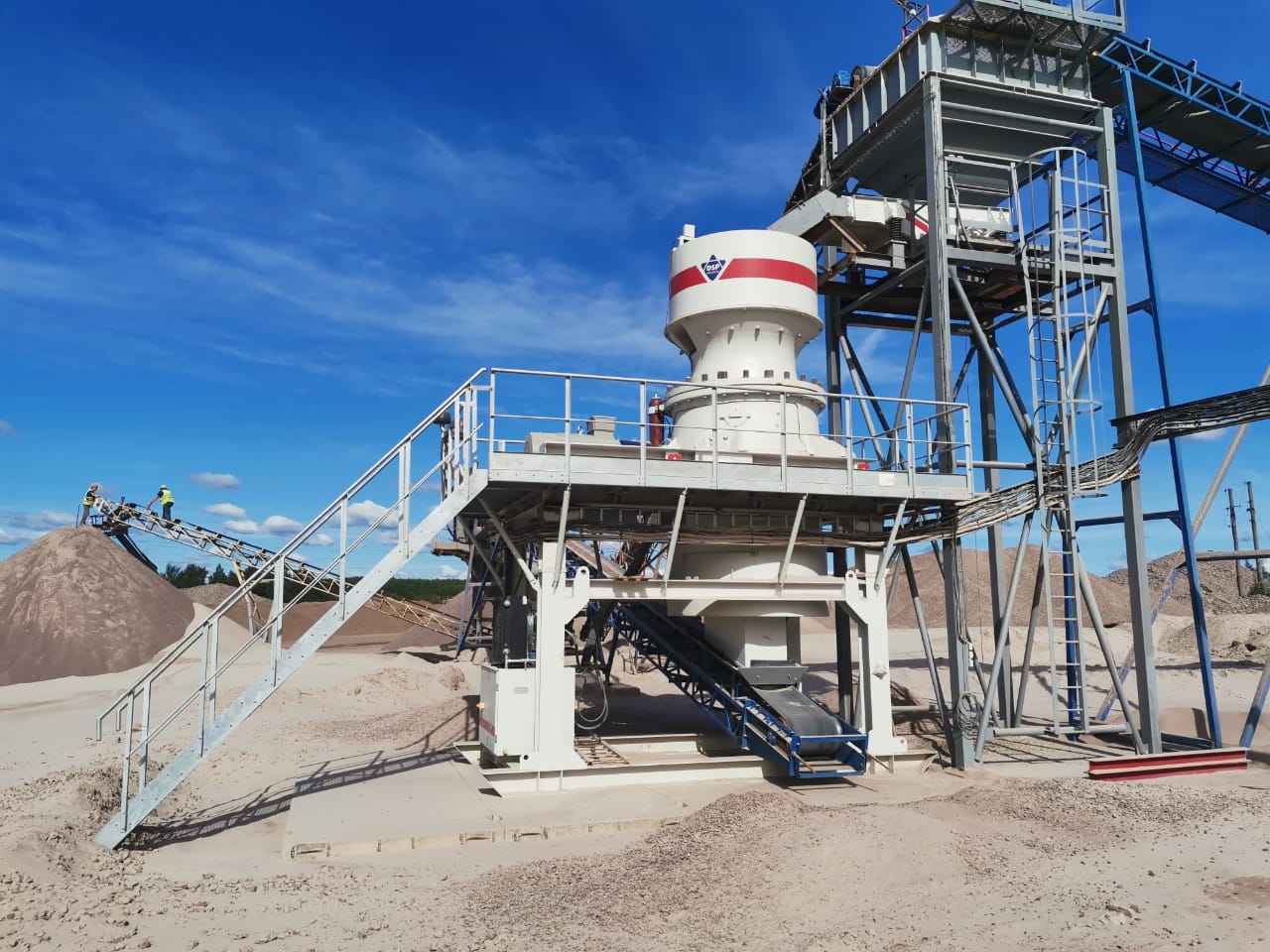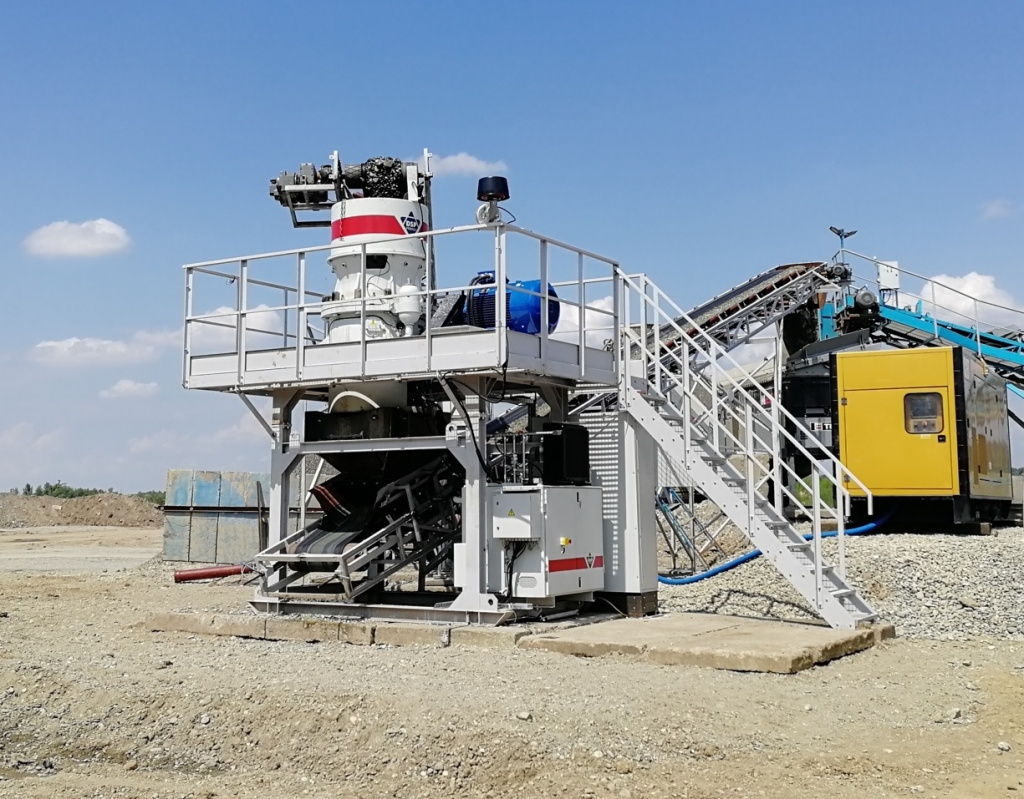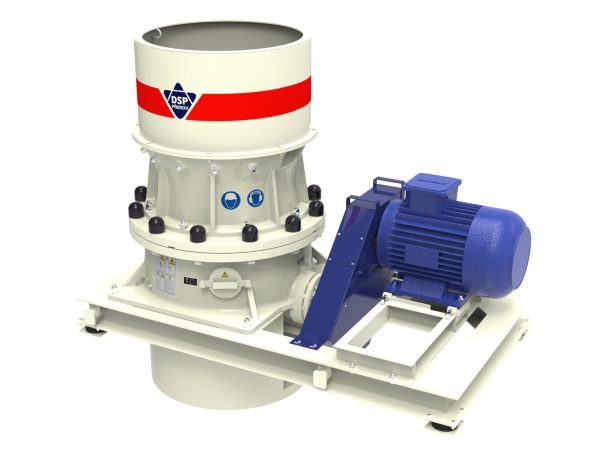 Parameters of HCU crushers
The parameters must be dealt with individually depending on the relevant conditions.
| | | | | |
| --- | --- | --- | --- | --- |
| Model name | Capacity | Power installed | Feed size | CSS range |
| – | tph | kW | mm | mm |
| HCU 7 | 30 – 170 | 90 | 35 ; 65 ; 100 ; 160 | 4 – 35 |
| HCU 9 | 55 -210 | 132 | 65 ; 80 ; 125 | 8 – 35 |
| HCU 10 | 90 – 350 | 160 | 65 ; 90 ; 150 ; 220 | 8 – 50 |
| HCU 12 | 110 – 400 | 200 – 250 | 65 ; 100 ; 160 | 9 – 45 |
| HCU 16 | 150 – 500 | 250 – 315 | 85 ; 140 ; 200 | 10 – 45 |
| HCU 7 S | 80 – 180 | 90 | 200 | 20 – 40 |
| HCU 9 S | 140 – 300 | 132 | 250 | 25 – 50 |
| HCU 10 S | 150 – 400 | 160 | 280 | 25 – 50 |
| HCU 12 S | 270 – 550 | 200 – 250 | 340 | 25 – 63 |
| HCU 16 S | 325 – 620 | 250 – 315 | 440 | 35 – 65 |