HIC Impact Crushers can be used for a variety of jobs, including crushing of rock in quarries (limestone, dolomite, sandstone, gravel etc) and processing of building waste for recycling (concrete, brickwork debris, bituminous materials at road reconstruction).
HIC Crushers = many advantages:
advanced technical level which increases the effectivity of the operation,
high degree of comminution, excellent shape value of the product,
the higher degree of comminution can be enhanced by incorporating an extra crushing route,
variable construction of the box to incorporate the HIC Crushers into stationary lines or mobile equipment,
enclosed rotor body, fixed attachment of crushing bars in the rotor,
compact solution of flexible units, impact plates and crushing plate slot adjustment,
an easy access of operators during maintenance due to hydraulic opening of the crusher body,
high quality = highly economic operation.
Variable design >> wide range of HIC crusher application
There is a wide range of application of HIC Crushers due to variability of their design. The equipment can be adjusted to either stationary or mobile application by changing the location of the feeding hopper. The mobile adjustment complies with the requirements for the minimum height of the feeder and protection against shooting of the aggregate out off the internal space of the crusher.
The extra accessories, the crushing route, of the HIC Crusher increase the crushing effect and the comminution of the crushed material. The name of the crusher with the crushing plate includes mark GB.
The HIC Crushers can be adjusted to crush materials with higher abrasion. The HIC Crusher, which crushes abrasive material, includes A in its name.
There are following HIC Impact Crusher models available:
HIC         – should be used for rocks exhibiting low abrasiveness
HIC A      – are applicable for rocks of a higher abrasiveness
HIC GB   – are suitable for low abrasive rocks if a higher
Reduction Ratio is required
HIC FGB – are used for low abrasive rocks at very high
Reduction Ratio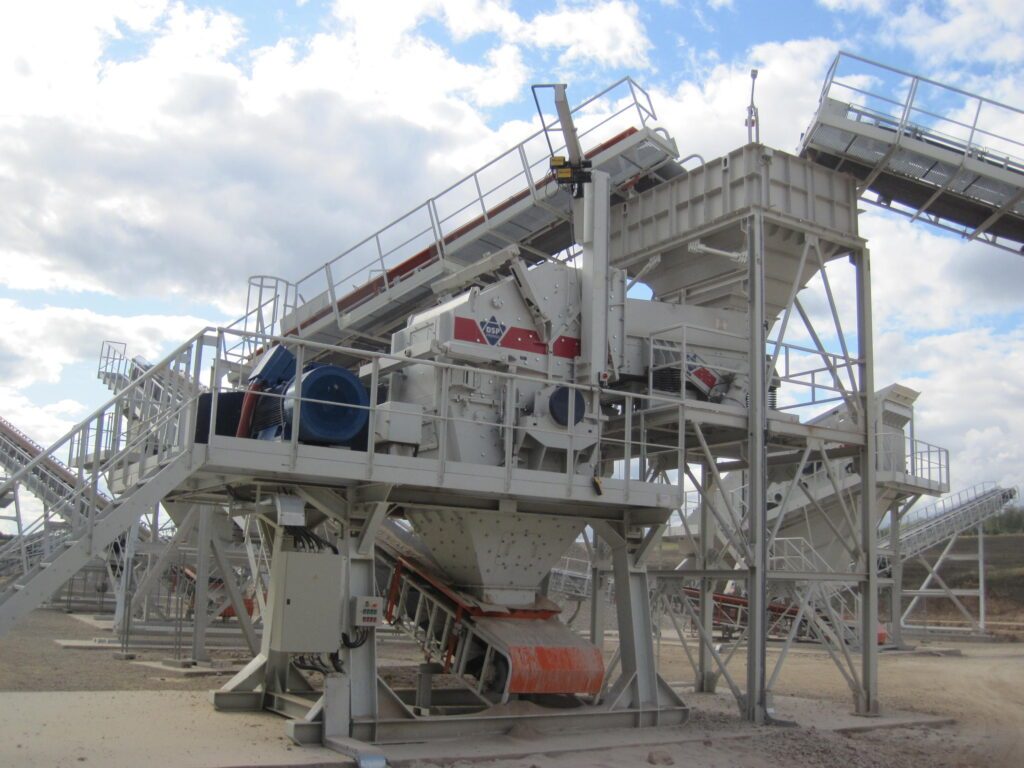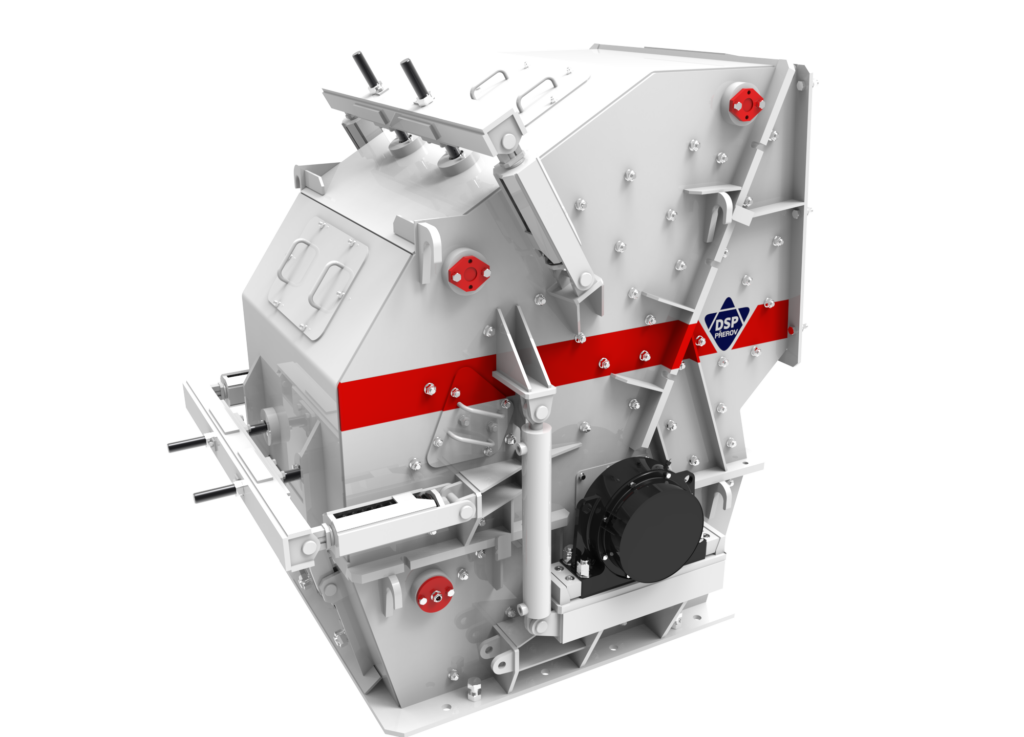 Parameters of HIC Crushers

The parameters must be dealt with individually depending on the relevant conditions.
| | | | | |
| --- | --- | --- | --- | --- |
| Model Name | Capacity | Power Installed | Max Feed Size | Weight except Drive |
| – | t/h | kW | mm | kg |
| HIC 85×50 | 40-80 | 55-75 | 300 | 4000-4300 |
| HIC 85×100 | 70-130 | 90-110 | 300 | 5900-6200 |
| HIC 100×100 | 100-190 | 130-160 | 600 | 9400-10400 |
| HIC 125×130 | 150-280 | 200-250 | 750 | 13900-15600 |
| HIC 150×150 | 270-500 | 315-550 | 1000 | 23900-26000 |